The Mercedes AMG S 63 Coupe is the CSR2 Milestone of Season 134. The Mercedes is not one of the faster Cars in Tier 5
Mercedes AMG S 63 Coupe Specifications
A four-liter V8 lurks under the hood of the Mercedes-AMG S 63 Coupé. The power hatchback comes with a refreshed look and Panamericana grille.
For the facelift of the model series, the hatchback naturally also gets a sharp AMG offshoot, known as the Mercedes-AMG S 63 Coupé. At the heart of the sporty coupe, priced from 177,310 euros, is the new twin-turbocharged V8 with four liters of displacement, 612 hp and 900 Newton meters of torque. From a standstill, the hatchback sprints to 100 km/h in 3.5 seconds and, if desired, can go on to 300 km/h.
If you don't book the AMG Driver's Package, you'll have to settle for a top speed of 250 mph. A nine-speed automatic transmission transmits the power to all four wheels. Mercedes, as a little "treat", equipped the transmission with a "race start" function to enable particularly sporty acceleration. But the eight-cylinder powerplant of the Mercedes-AMG S 63 Coupé is not only powerful, it is also efficient: at partial load, two, three, five or all eight cylinders are deactivated.
The CSR2 Mercedes AMG S 63 Coupe
The 5 yellow star AMG can fit 128 Fusion parts. So far nothing special. The Mercedes should run 7.960s. To sum up, the AMG S 63 Coupe is not one of the faster cars in Tier 5.
Mercedes AMG S 63 Coupe tune and shift pattern
| | |
| --- | --- |
| Mercedes AMG S 63 Coupe | |
| Tier | 5 |
| NOS | 63 / 12.0 |
| Transmission | 2.00 |
| Tires | 0 / 100 |
| Wining shift pattern | Perfect start, 9mph 2nd, 5800rpm NOS, rest deep good or early perfect shifts, stay in 5th |
| Time | 7.960 |
| | |
| --- | --- |
| Mercedes AMG S 63 Coupe | |
| Tier | 5 |
| NOS | 63 / 12.0 |
| Transmission | 2.00 |
| Tires | 0 / 100 |
| Wining shift pattern | Perfect start, 9mph 2nd, 5800rpm NOS, rest deep good or early perfect shifts, stay in 5th |
| Time | 7.916 |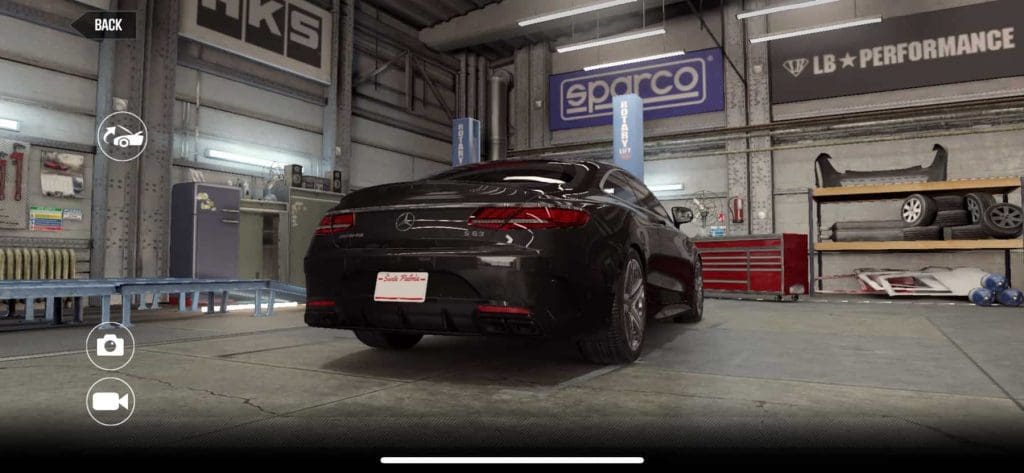 Find more tunes and shift patterns