The Rocket Bunny Nissan Fairlady Z Z33 is the CSR2 Easter Event Car 2020. The pimped out Nissan is one of the fastest cars in Tier 4. In addition to this the Fairlady looks really good.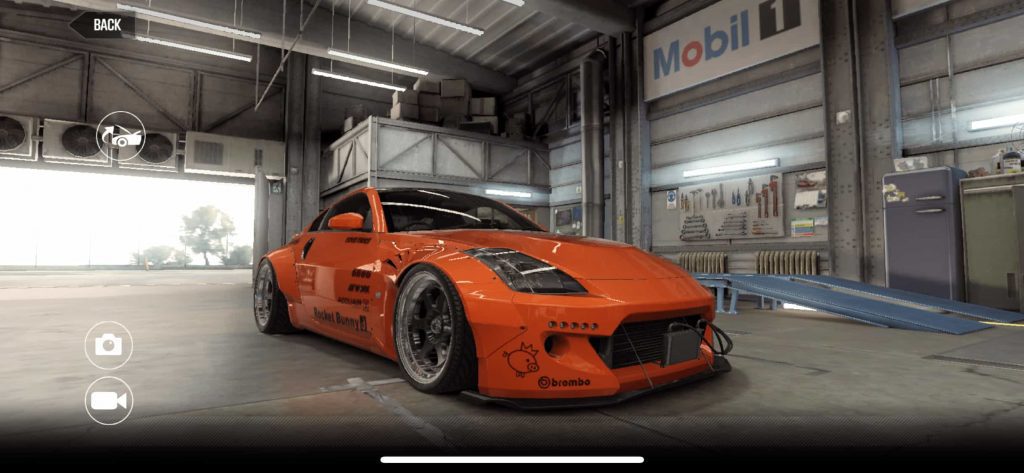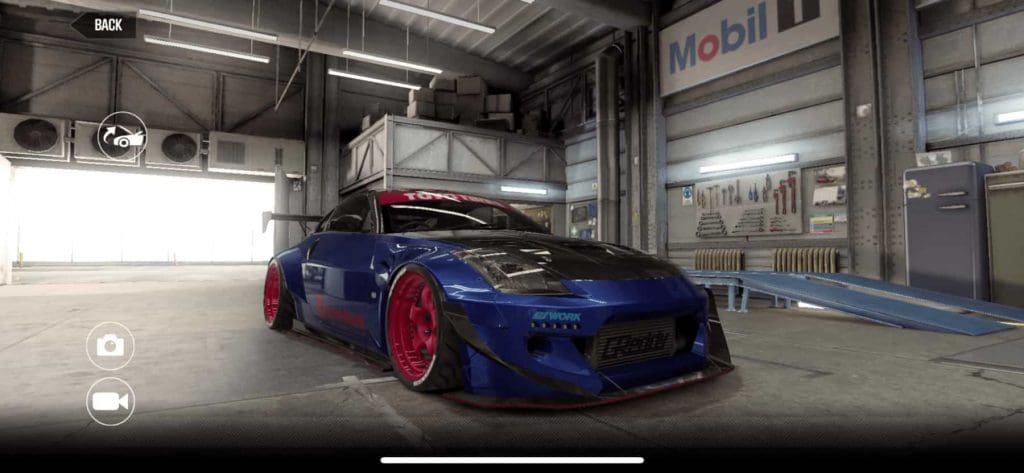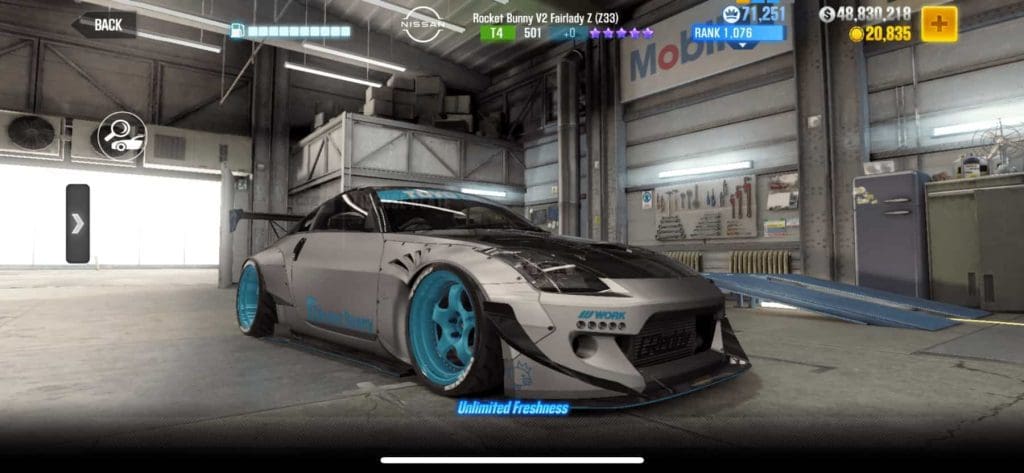 Rocket Bunny Nissan Fairlady Z Z33 specifications
The real Rocket Bunny Fairlady Z Z33
The Nissan 350Z (known in Japan as the Nissan Fairlady Z Z33) is a two-door, two-seater sports car manufactured by Nissan Motor Corporation from 2002 to 2009 and represents the fifth generation of Nissan's Z-car line. The 350Z went into production in 2002 and was sold and marketed from August 2002 as the 2003 model. In the first year there was only one coupe, as the roadster only debuted the following year. Obviously the Nissan 350Z has been replaced by the 370Z since model year 2009.
Without a doubt, the automobile press reported in detail about the Fairlady, with many positive reviews. David Swigg of Motor Trend said: "With a competent driver at the wheel and traction control switched off, many Boxster drivers would have difficulty in achieving better lap times than with this Z.
The Fairlady delivers 313 hp at 6,800 rpm, accelerating from 0 to 100 km/h in 5.7 seconds. The top speed is electronically controlled at 250 km/h.
To sum up, a great, cheap and fast car.
These are the original Rocket Bunny modifications to the Fairlady Z
Bumper, front
Lip Spoiler, front
Lip Stays, front
Fender, front and rear
Diffuser, rear
Ducktail Wing, rear
DRL Lights
Net for Windows
Undoubtedly, quite a lot of fibreglass.
CSR2 Rocket Bunny Nissan Fairlady Z Z33
The Nissan can fit 98 Fusion parts, so far nothing special. The Rocket Bunny Fairlady Z should run 10.020s. Obviously one of the faster T4 cars.
Rocket Bunny Nissan Fairlady Z Z33 tune and shift Pattern
| | |
| --- | --- |
| Rocket Bunny Nissan V2 Fairlady Z (Z33) SDL | |
| Tier | 4 |
| NOS | 176 / 4.7 |
| Transmission | 2.37 |
| Tires | 0 / 100 |
| Wining shift pattern | Perfect start, perfect 2nd, perfect 3rd then at 6.000rpm NOS, rest perfect shifts |
| Time | 10.020 |
| | |
| --- | --- |
| Rocket Bunny Nissan Fairlady Z (Z33) Easter 2020 | |
| Tier | 4 |
| NOS | 179 / 4.6 |
| Transmission | 2.38 |
| Tires | 0 / 100 |
| Wining shift pattern | Perfect start, 40mph 2nd, perfect 3rd, perfect 4th and NOS, rest perfect shifts |
| Time | 10.032 |
| | |
| --- | --- |
| Rocket Bunny V2 Nissan Fairlady Z (Z33) Easter 2022 | |
| Tier | 4 |
| NOS | 183 / 4.3 |
| Transmission | 2.37 |
| Tires | 0 / 100 |
| Wining shift pattern | Start at 5.300rpm (Needle drop to 2.000rpm), 2nd and 3rd early perfect, at 5.700rpm NOS, rest early perfect shifts |
| Time | 10.149 |