Toyota GR Supra Versions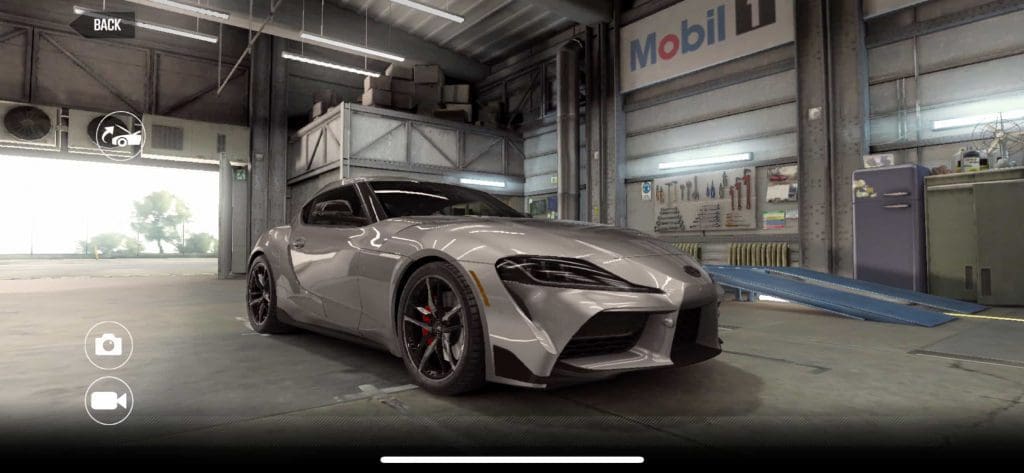 The Toyota GR Supra Tier 3 is the CSR2 Prestige Cup Car of Season 101. The Supra is one of the faster Cars in Tier 3.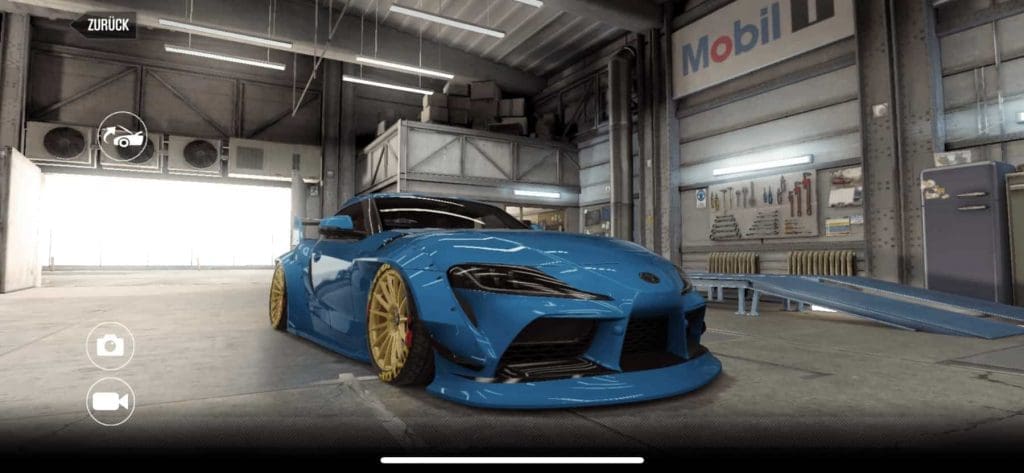 The Toyota GR Supra Tier 5 is one of 3 Cars of the Elite Tuners Event of Season 116. The Supra is one of the fastest Cars in Tier 5
Supra specifications
The real GR Supra
Toyota unveiled the fifth generation of the Supra at the North American International Auto Show 2019, which took place in January. The car is a collaboration between Toyota and BMW and is based on the Z4. The first production model was auctioned in January 2019 at a Barrett Jackson auction to Craig Jackson for $2.1 million, with 100 percent of the money going to the American Heart Association and the Bob Woodruff Foundation. Apart from this, a fairly normal car.
The most powerful engine in the new Toyota GR Supra is the same as in the BMW Z4 M40i: a 340 hp turbo petrol engine with six cylinders and 500 Newton metres of torque, which transmits its power to the rear wheels via an eight-speed automatic transmission.
The Supra 3.0 accelerates to 100 km/h in just 4.3 seconds and reaches a top speed of 250 km/h. Obviously they regulated the top speed.
Papadakis Racing, a tuner from Carson, California, is building a 1,000 hp drift car version of the Supra. Obviously, this should then be available in CSR2, what do you think.
More on the Toyota GR Supra
CSR2 Toyota GR Supra
The Tier 3 GR Supra can fit 77 Fusion parts, so far nothing special. The Supra should run 7.958s.
The 5 purple star Tier 5 GR Supra can fit 135 Fusion parts. The Supra should run 6.950s.
Toyota GR Supra CSR2 tuning and shift pattern
| | |
| --- | --- |
| Toyota GR Supra | |
| Tier | 3 |
| NOS | 404 / 5.6 |
| Transmission | 4.59 |
| Tires | 0 / 100 |
| Wining shift pattern | Perfect start, immediately 2nd, 3.000rpm 3rd, 2.800rpm 4th, deep good 5th and NOS, rest deep good or perfect shifts |
| Time | 7.958 |
| | |
| --- | --- |
| Toyota GR Supra @Elite Lvl 0 | |
| Tier | 5 |
| NOS | 190 / 5.2 |
| Transmission | 2.45 |
| Tires | 0 / 100 |
| Wining shift pattern | Perfect start, immediately 2nd, 2.400rpm 3rd, perfect 4th and NOS, rest shifts at 7.200rpm |
| Time | 8.449 |
| | |
| --- | --- |
| Toyota GR Supra @Elite Lvl 35 | |
| Tier | 5 |
| NOS | 195 / 5.3 |
| Transmission | 2.00 |
| Tires | 0 / 100 |
| Wining shift pattern | Start at 6.000rpm, 9mph 2nd,33mph 3rd and NOS, rest shifts at 7.300rpm |
| Time | 6.950 |