CSR2 Update 3.7 Rumors – CSR2 3.7 is just around the corner and slowly the rumor mill starts to bubble. There are first Reports about new Cars and bold Theories about possible Events in the next CSR2 Update.
Possible new Cars in CSR2 Update 3.7
1. The 2017 LB-Works Nissan GTR
It is absolutely not clear if and how the Nissan will appear in Update 3.7. May be as an Event Car, Milestone Prize or Prestige Cup Car. You can find the Nissan in the Files, but there is no more Information yet.
2. The Aston Martin Vakyrie AMR ProConcept
The Aston could come in the 2020 or 2022 version, the source, a YouTuber, has not been able to find any very concrete clues about the version in the game files. I rather guess the 2022 version, because the 2020 version is already available as Valkyrie "Track Pack" in the game. It would be a shame if NM simply brings the same car under a different name.
3. The Aston Martin Vakyrie Spirit '20
Another new car could be the Aston Martin Valkyrie Spirit '20. However, the data here is even more vague than for the other cars. Two new Valkyrie in one update? Well, I wouldn't put it past NM, it seems to be getting difficult to pull new supercars out of the hat :).
4. Bugatti Chiron Super Sport '21
The next new Car could be the Bugatti Chiron Super Sport '21.
5. Maserati MC20
And again the Maserati MC2o shows up in the game files, perhaps it will have it's coming out this time.
The YouTubers Guess about CSR2 Update 3.7 Events
And I believe he is right!
In CSR2 Update 3.7 we might race the British Supercar Science Event. In Natural Motion Logic, this would make perfect Sense. Just recently, it was the turn of Italian Supercar Science. Add a few new Aston Martin Hypercars and you have the British Supercar Science Event.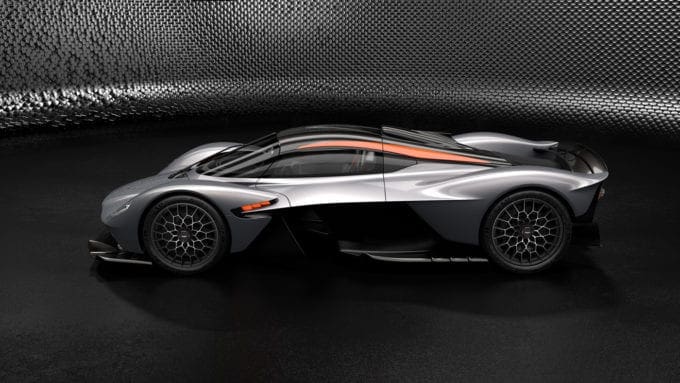 Possible CSR2 Update 3.7 British Supercar Science ShowDown Prize Car
The Valkyrie Spirit '20 could be the 1300 Trophy Prize Car of the associated ShowDown. What do you think?