The BMW M5 Competition is the CSR2 Prestige Cup car of the 95 season and there are two versions of the M5, the normal 5-star version and the 5-purple star version.
M5 specifications
The real BMW M5
BMW presented the 6th generation of the M5 in August 2017 at the Gamescon in Cologne. Finally, the four-wheel driven M5 Competition was presented to the public in summer 2018. The 4.4 liter V8 engine delivers 625 hp in the M5 Competition. With this the car accelerates from 0 to 100 km/h in 3.3 s and reaches a top speed of 305 km/h. Obviously damn fast for a family car 🙂
If you want to buy the BMW M5 Competition you have to pay at least 128.900 €. But in return you get a really cool car. A great example of german engineering as it is recognized and admired worldwide.
More on the M5 Competition
CSR2 BMW M5
The standard version of the M5 can fit 91 Fusion parts, the 5 purple star version can fit 98 Fusions, so far nothing special. The yellow star M5 should run 10.502s. The purple star M5 will run 10.474s.
| | |
| --- | --- |
| Prestige Cup Car | Season 95 |
BMW M5 Competition CSR2 tune and shift pattern
| | |
| --- | --- |
| BMW M5 Competition | |
| Tier | 4 |
| NOS | 222 / 4.0 |
| Transmission | 3.53 |
| Tires | 0 / 100 |
| Wining shift pattern | Perfect start, immediately 2nd, 3rd good, 4th good then NOS, rest deep good or perfect shift |
| Time | 10.502s |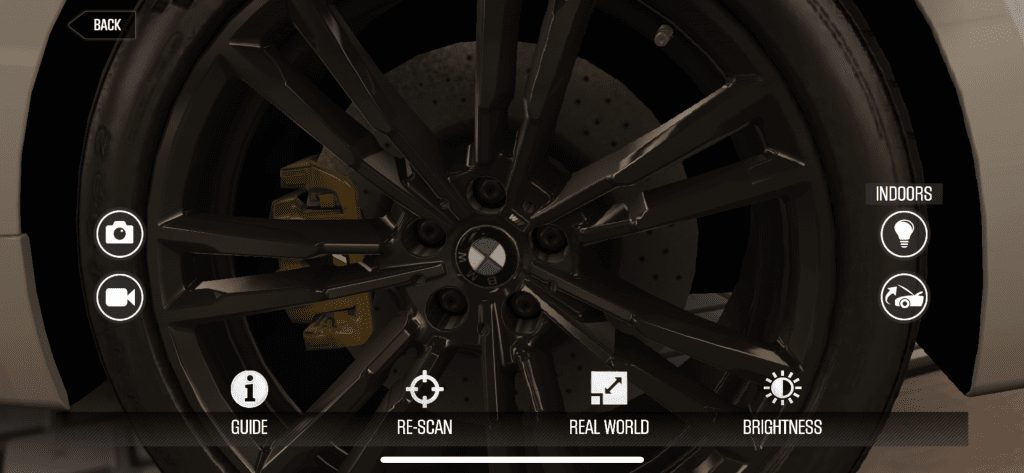 How fast is the BMW M5 on the 1/2 mile?
With the BMW you can drive the 1/2 mile in 10.502s when your car is perfectly tuned.
Is there a BMW M5 Competition with purple stars?
Yes, there is an M5 with yellow stars and an M5 with purple stars. The one with purple stars manages the 1/2 mile in 10.474s
What is the perfect tuning for the CSR2 M5 Competition?
Currently the best tuning for the BMW is NOS 222/4.0, Transmission 3.53 and Tires 0/100.
What is the best way to shift the M5?
The wining shift pattern seems to be: Perfect start, 17mph 2nd, 3rd good, 4th good then NOS, rest deep good or perfect shift.