CSRRacers.com stands with the Ukraine – Since I want to set a sign, and condemn the Russian invasion of Ukraine from the bottom of my heart, I have decided to block access for all Russian visitors of my site.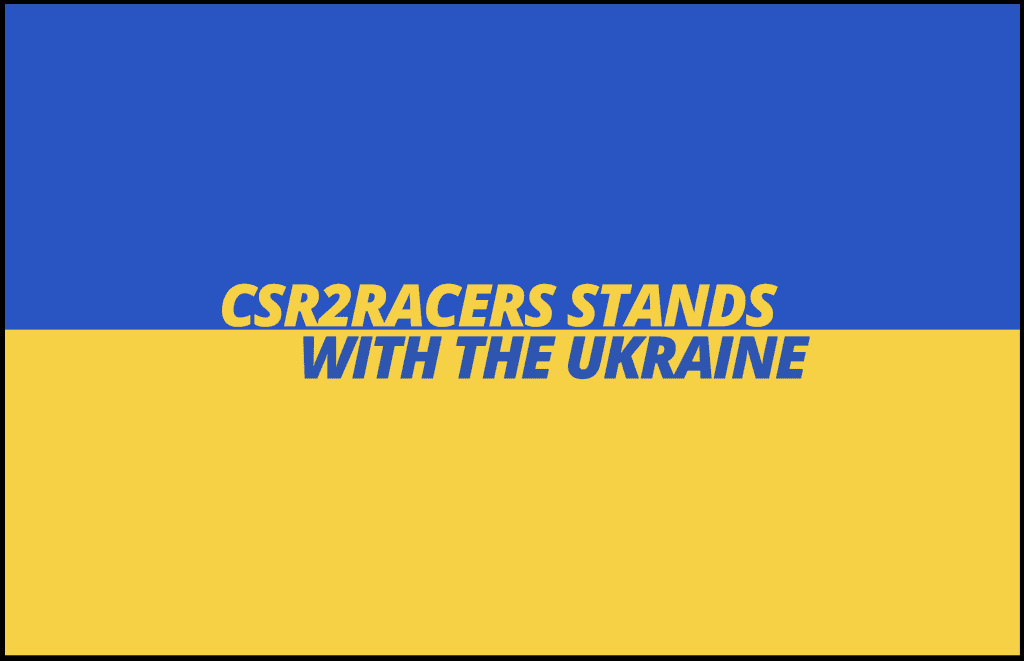 Unfortunately, this measure affects people who themselves are not responsible for this terrible war. Nevertheless, I have decided to take this step. Who, if not the Russian people, can make Mr. Putin stop killing innocent people.
Mr. Putin, stop this war. Stop killing innocent people.